PRODUCTS BUILT FOR A PURPOSE
Fifteen years ago, we set out to create products that would transform the way IT Professionals gain knowledge and insight. Today, our products are deployed at the most critical government, commercial, and non-profit institutions in the world to fuel careers we hadn't even dreamed of back then.
Go to Toolkit Downloads
Toolkit Downloads
Extensive kits containing blueprints, presentations and ready to go documentation on hundreds of subjects.
Go to ITIL®
ITIL®
ITIL is the most widely accepted approach to IT service management in the world. ITIL can help individuals and organizations use IT to realize business change, transformation and growth.
Go to PRINCE2®
PRINCE2®
PRINCE2® is the official standard for Project Management frameworks, which provides best practices and governance to the development, execution, and delivery of project-based work.
Go to Core Series for IT
Core Series for IT
The Core series for IT is a series of over 300 short courses to help career driven IT Professionals stay relevant in their roles and changes in the industry as a whole. These certification kits include a PDF textbook and accompanying on demand online eLearning.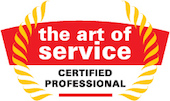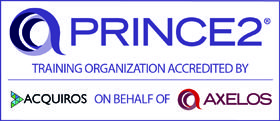 WHY WE'RE HERE
With good data and the right technology, people and institutions today solve hard problems and change the course of their organization and their career for the better.
We believe in giving you all the tools you need, and let you run with them.
In 2000, when we looked at the available education and implementation options, we saw products that were too rigid to handle efficient knowledge exchange, and classroom exchanges that took too long to deploy and required too many out of office hours to be effective.
We saw approaches that failed against organizational needs, and all-or-nothing learning exchanges that forced organizations to make unacceptable trade-offs between investing in skills and securing their benefits.
We saw a need for a different kind of approach, and we knew it would take a different kind of company to build it. That's why we founded The Art of Service.
MEET SOME OF OUR PEOPLE
We seek out hard problems. We solve them by shipping products that work, today. They have to, because the stakes are real. People rely on our products to do their most important work, which means they rely on us to build things the right way.
As an experienced and passionate educator in the Service Management industry, Ivanka's finesse and ability to teach and meld IT specific concepts and service management has been integral to The Art of Service's growth and success.
Pete
Financial/General Manager
The "old dog" at the office, Pete has been with The Art of Service for 10+ years. Previous to this, Pete ran his own business. Outside of work, Peter tries to get to the golf course as often as he can.
Lara
Channel Partner Coordinator
While Lara manages most of our distribution channels and supplier relationships, she is also a great help for the rest of the team. Managing our internal projects and product development timelines is her priority. Her dream is to buy a property and a horse and ride every day!
Lucinda plays a key role in the administration and scheduling of our client's exams. Outside of work Lucinda is passionate about netball and she coaches a girls under 8-s netball team.